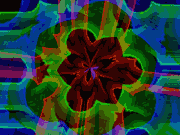 Interviews with Five Artists
I conducted interviews with the following five artists during the Making Connections: Upstate Video History Conference held October 16-18, 1998, in Syracuse, NY. The interview with Carol Goss was conducted two weeks after the conference.

My main purpose in interviewing these artists was to expose some observations made by artists about the nature of technology and performance in art. All of the artists work with video and other technology in a variety of performance situations. I was interested in asking questions about what they feel is the role of the performer, the audience and the impact of the technology itself on performance and the public╝s perception of performance. The interviews deal primarily with these issues while providing some background on the artists and their work within this context. They are not comprehensive biographical interviews.

Artist Biographies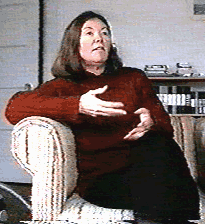 Carol Goss worked in film, television and theater prior to making video art at the Experimental Television Center and doing live video synthesis performances in New York City and San Francisco in the 1970s. She co-founded Improvising Artists Records & Video in 1974, credited with making the first 'music video'. She has exhibited internationally as well as lectured on visual perception and symbolic abstraction at Columbia University and Selcuk Universities in Turkey. Her work in abstract and non-narrative forms led her to found the Not Still Art Festival in 1996, an annual event in the Cooperstown region, which has received support from the Decentralization Program of the New York State Council on the Arts, from Media Alliance's Media Action Grant program and Presentation Funds.
---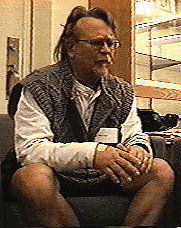 Walter Wright's background is in architecture. He started creating electronic images and sound at the University of Waterloo in 1966. He has been a video animator, an associate director at the Kitchen, artist-in residence at the Experimental Television Center, a teacher, a programmer, and an illegal alien. He is presently a legal alien and designs computer games for GameFX in Arlington, MA.
---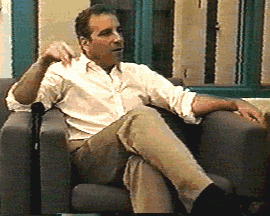 Eric Rosenzweig comes from a musical background. He has performed with many musical groups in Europe and Canada. He became interested in non-linear media and performance and worked for a brief period with the filmmaker and optical printing guru Mark Nugent on collaborative music and film performances. He later created the performance and installation group Screen with Willy LeMaitre and Phil Deborsky in 1993. Screen creates large scale performances and installations which both utilize and react to technology and its effects upon the human condition. Some of Screen's more recent projects include "Fleabotics," a series of projects concerned with reanimating detritus and creating self-perpetuating animations of inanimate objects.
---
Benton Bainbridge has worked since his early childhood in many artistic endeavors. He has worked with Super 8 filmmaking, video, live performances and more. Benton had a residency at the Experimental Television Center in 1989, and has pursued the use of real-time video processing ever since. In 1991 he joined up with Michael Schell and others to form the video performance group 77Hz, which performed in New York from 1991 until 1993. More recently Benton has teamed up with Nancy Meli Walker and Angie Eng to form The Poool, a video performance group which is currently performing shows in and around the New York area. Bainbridge and Walker have also teamed up with audio artist Brian Moran as the group NNeng, which is committed to live improvisational video art performance.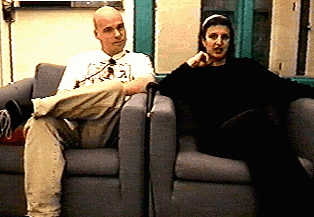 Nancy Meli Walker studied fashion design before becoming interested in video art. While in Japan, she learned about stained glass and cast glass and started making cast glass TV sculptures. In her initial work she used random commercial television signal, but quickly became interested in video technology and she now focuses entirely on video. She met Benton Bainbridge in New York in the early 1990's and he invited her to join up with 77Hz. Since then nancy and Benton have worked together in two other collaborative groups, The Poool and NNeng, performing yearly and monthly (respectively).
---